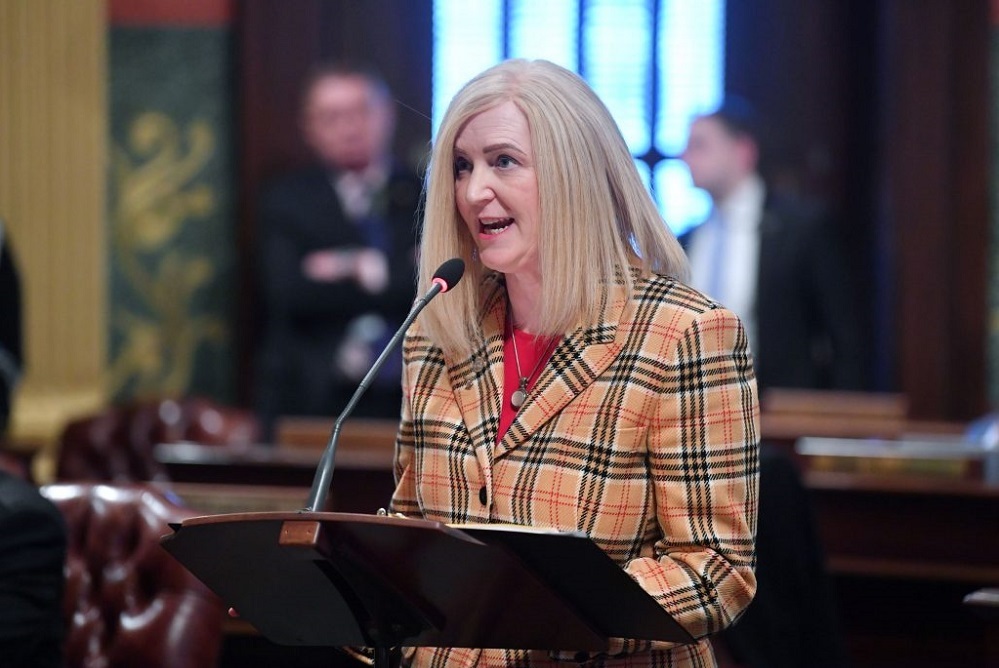 Rep. Andrea Schroeder (R-Independence Township) speaks on the House floor in March 2019. | Michigan House Republicans
Waterford Township-state Rep. Andrea Schroeder (R-Independence Township) posted pictures of her visit with the Rotary Club of Waterford.
In a Facebook post, Schroeder can be seen in photos with members of the club. She wrote that "Yesterday's Rotary of Waterford meeting was so much fun! I enjoyed sharing my ideas and legislative priorities for 2020 with the members."
According to her biography by the Michigan House Republicans, Schroeder is vice-chair of the Financial Services Committee. She is also a member of the Energy Policy Committee, Tax Policy Committee and the Commerce and Tourism Committee.
Before being elected to the House, Schroeder was elected to the Independence Township Board of Trustees. She also was the vice-chair for ACE Academy and did legislative work for the Michigan Parent-Teacher Association and also for the Michigan Association for Gifted Children. Additionally, Schroeder was previously a teacher.
Schroder was elected to the House in 2018.